MULTI-LAYERED CYBER SECURITY
4-Part Partner Exclusive Webinar Series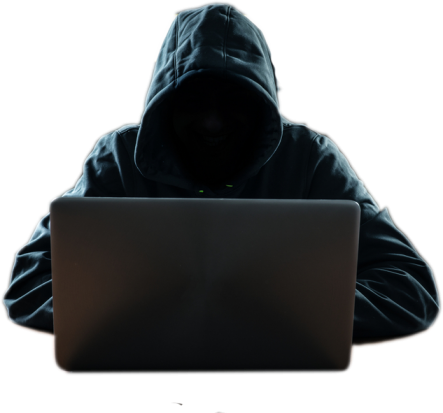 Unitrends understands that an effective cyber security strategy doesn't include just backup, a firewall and virus scanner. Your clients require a multi-layered security strategy, requiring threats to pass through multiple detection and destruction measures to be successful.
Unitrends offers this series of webcasts to reinforce the role backup plays in cyber security, as well as new solutions you can offer to provide a multi-layered defense against the latest cyber security threats to your client's business.
Your client's end users expect to be able to customize their own PC and will do so despite rules against it. This makes the organization vulnerable as the employee may open a door for hackers. Learn how you can offer a dedicated endpoint patch management solution that, when combined with an effective backup program can ensure endpoints are fully and consistently protected according to your client's policies.
You need to Offer a Multilayered Security Strategy to Protect Endpoints
Many of today's cyber security threats are designed to bring an organization to a stop by interfering with essential business applications. Leading data backup and recovery appliances do more than just copy and protect data in remote locations. They provide a host of features that add security to servers and the critical business applications they run. Learn how, when combined with the cloud, a state-of-the-art backup appliance is a critical part of a multi-layered defense against the latest cyber security threats to your client's business.
Backup Appliances are Essential to a Multilayered Cyber Security Strategy
One common hacking technique to access your client's systems is to use illegally gained user names and passwords as this will not set off alarms. Attackers that get past your client's firewalls can spend months (or years!) undetected on the inside stealing their data. Learn how you can offer backups with an active threat monitoring solution that secures their servers, workstations, and data without requiring dozens of hours of their time or a heavy investment.
The Role Intrusion Detection Plays in a Multilayered Cyber Security Strategy
A large part of your client's cyber security challenge is that it is not always evident when their systems have been breached and data stolen. Once stolen, passwords, email addresses, social security numbers, and corporate credit cards are sold on the dark web. Learn how you can offer a solution to regularly and automatically search the dark web for listings of their corporate information so credit cards can be canceled and passwords changed before another round of damage occurs.
Dark Web Monitoring is critical to a Multilayered Cyber Security Offering




Copyright © 2019 Unitrends